100 Printmaking Tools Update 2018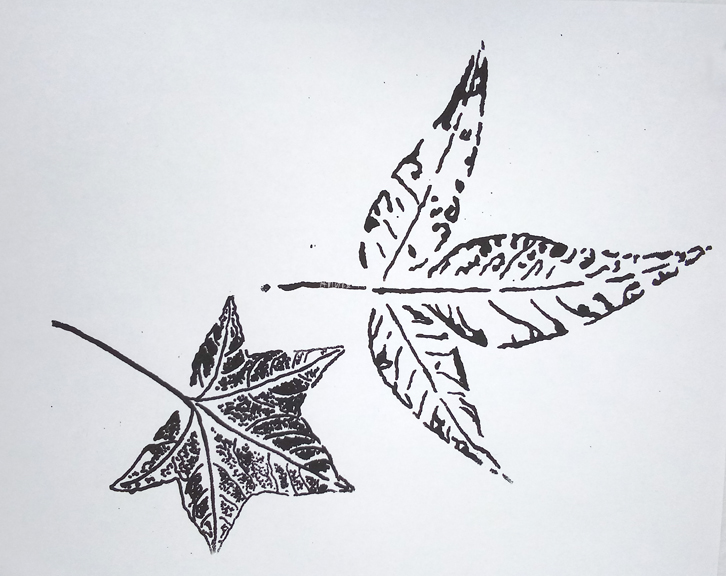 2018 is less than 24 hours from being over and I managed to make a few more printmaking tools, this time thermofax screens of two of my favorite subjects–leaves and backgrounds.
Leaves
Leaves are probably my favorite designs, and was actually one of my first original designs.  For these leves I gather fresh leaves where ever I go and then print them by inking the back side and printing on plain white paper.  this creates a wonderful print with lots of fine detail.
Just as before I printed these on both paper and mylar.  This collection of screens brings me up to 40. Still a ways to go before reaching 100, but slow and steady wins the race.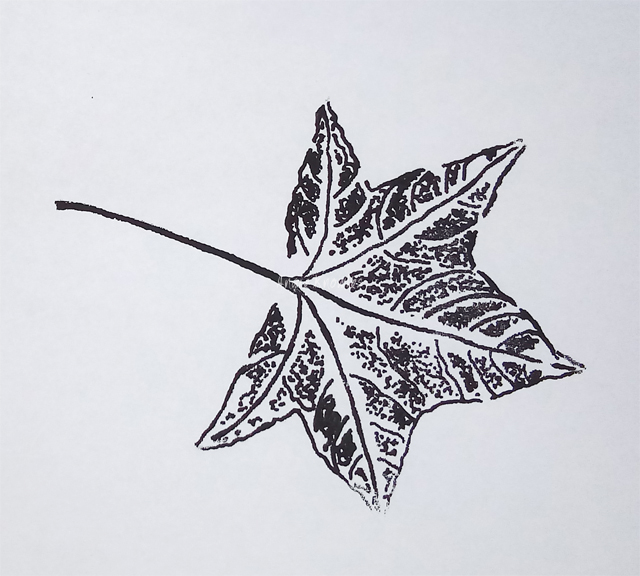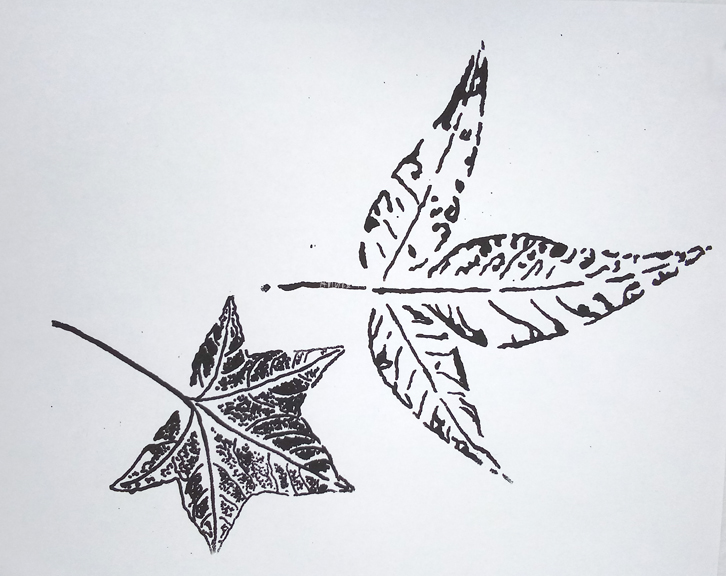 But since I like a more graphic look I go back and enhance the markings to get the look I want.  These are a Maple leaf and what I believe is a Yellow Elder.  The Maple leaf I tried something different, and did a stipple look.  The Yellow Elder leaf I did more of a block look.  Not sure how I feel about the stippling.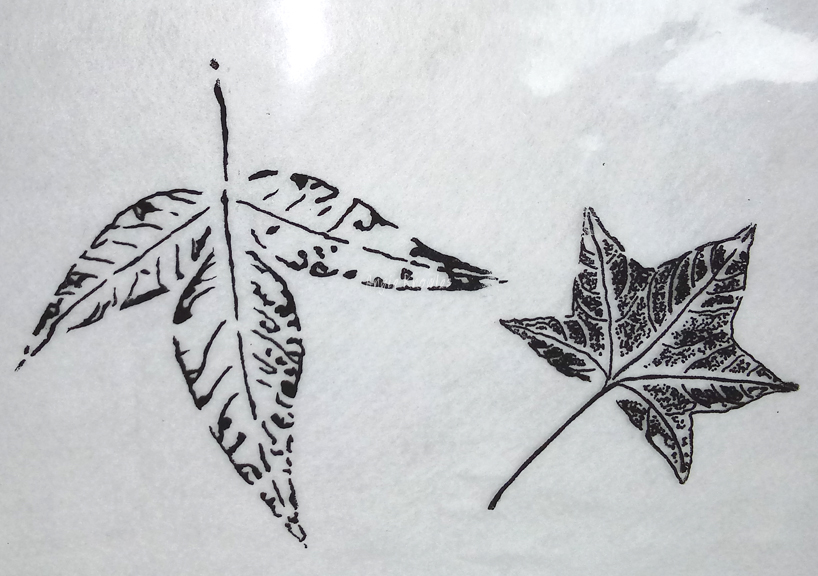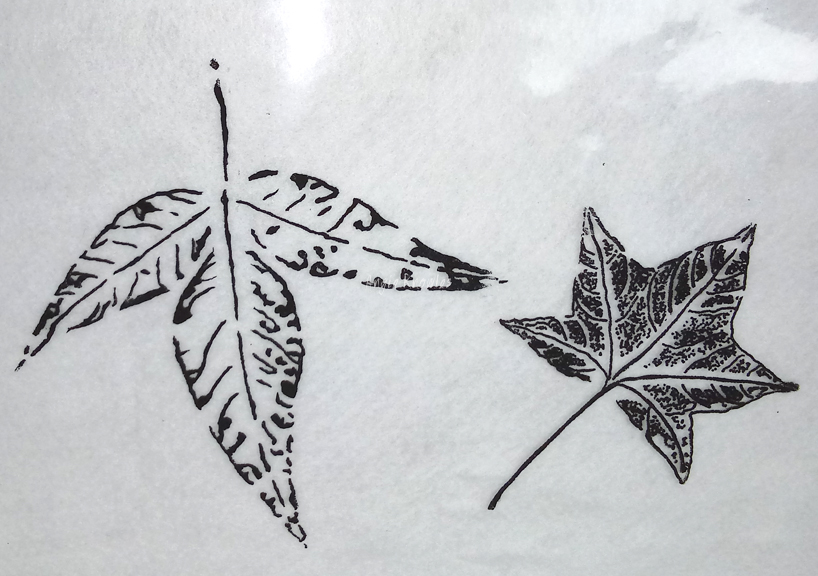 Background Texture
Next I created some background textures. In my opinion you can never have too many background screens.  I love textures, but have a hard time coming up with some that I like.  For these I used some white on white textured wallpaper like this one.
Using a hard brayer, a rolled on black paint, which colored the raised areas without sinking down into the recesses to much.  Turned out to be a great way to highlight the textures.  I then photocopied them and made thermofaxes.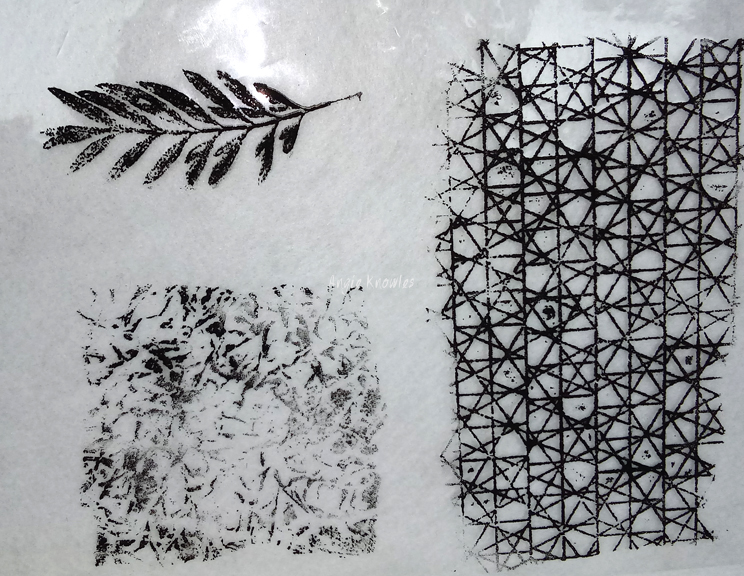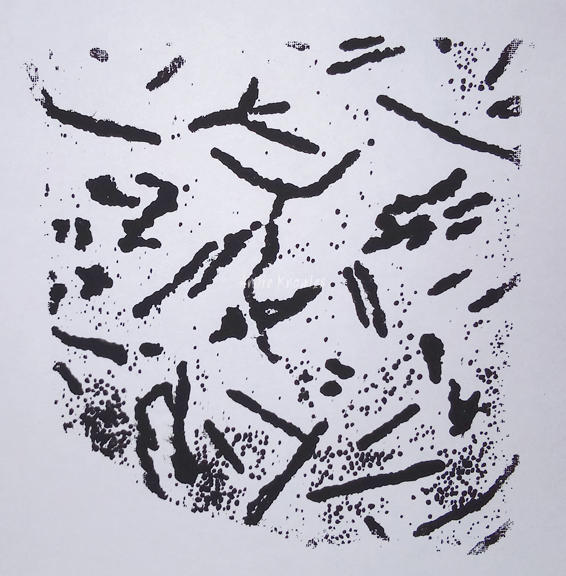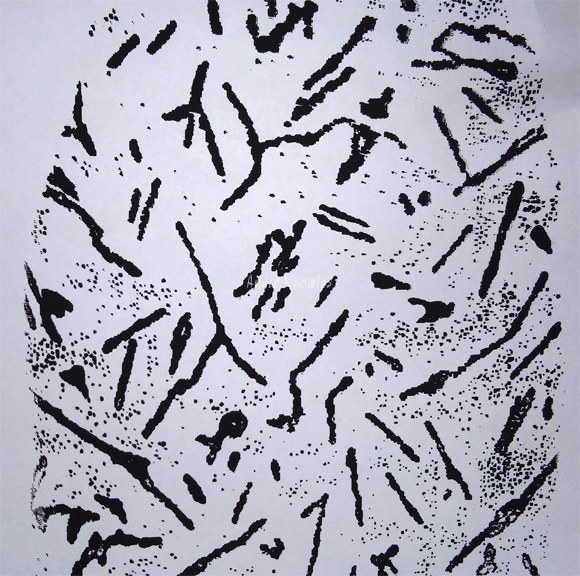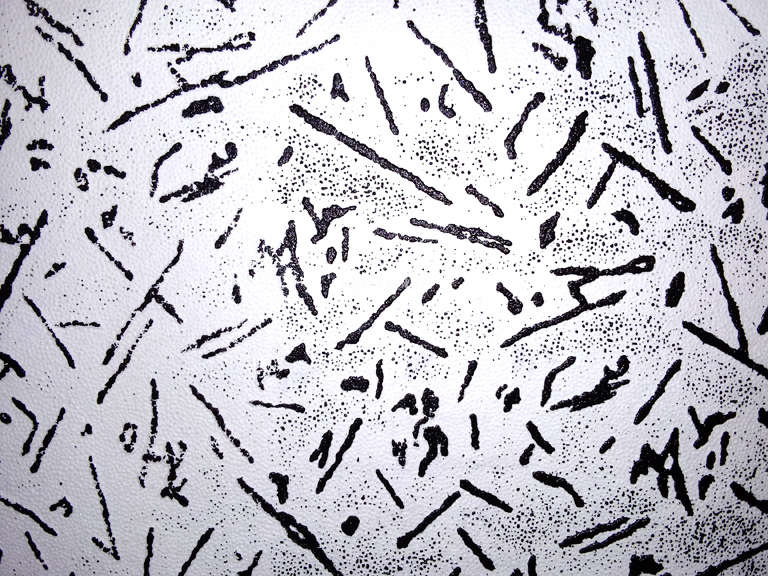 So two of my favorite design elements, leaves and backgrounds.  What are your favorite design elements?  Let me know if the comments below.