It's been two weeks since the opening of my solo show, Reflections.  This show is in conjunction with the Tampa Bay Surface Design Guild Wearable Arts show, All Decked Out.
I'm just now posting about it because opening night I could not get good pictures, so I had to go back a week later and take pictures.  And it's taken me this long to get things edited.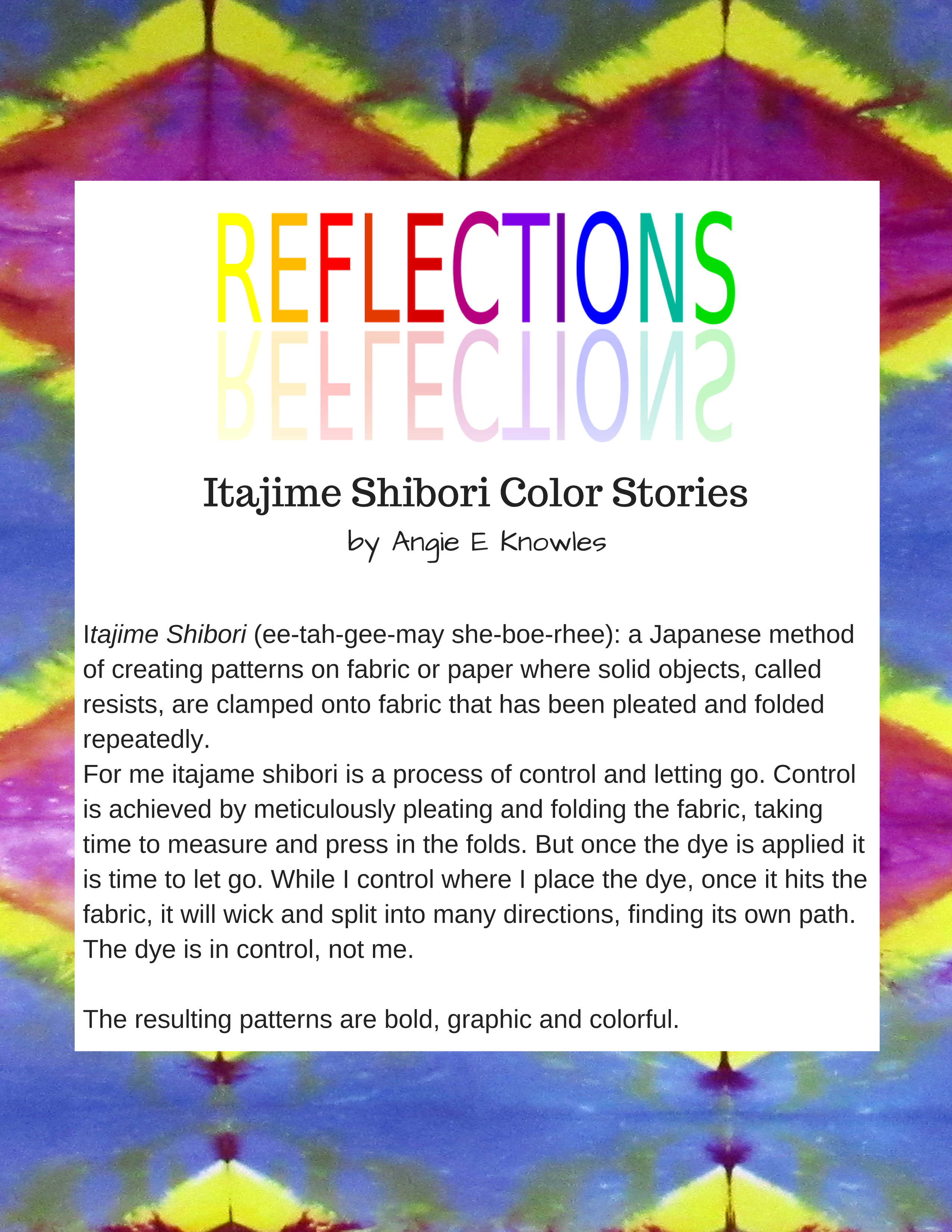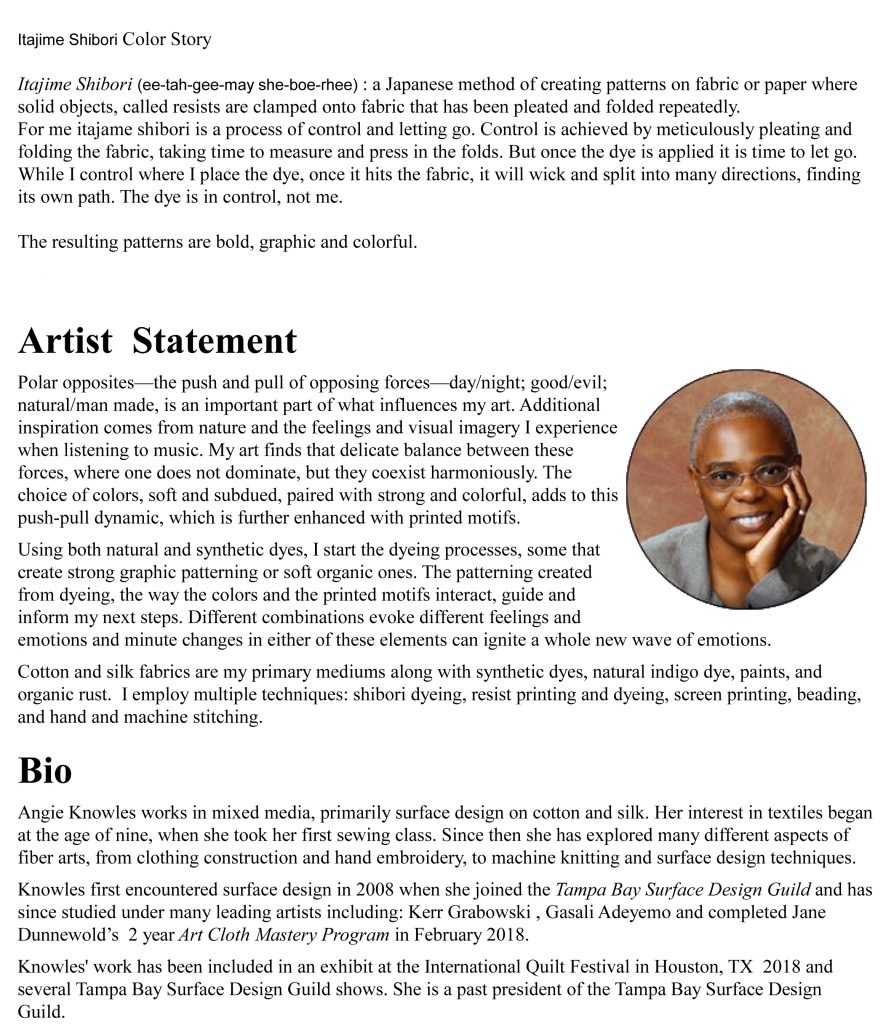 This series is all about my love of Itajime Shibori and my continuing studies of color.  I've had this idea in my head for a while now, so I took the time to get it out.  Actually I was on a different path for this show, but at less than 2 weeks out from hanging, I wasn't feeling that direction.  So I ditched it all and went with this.  Surprisingly it all came together effortlessly.  Lucky me, especially since I had less than 2 weeks to pull it together.  These pieces are all split complementary color schemes.  They were all dyed with just one or two dyeing sessions.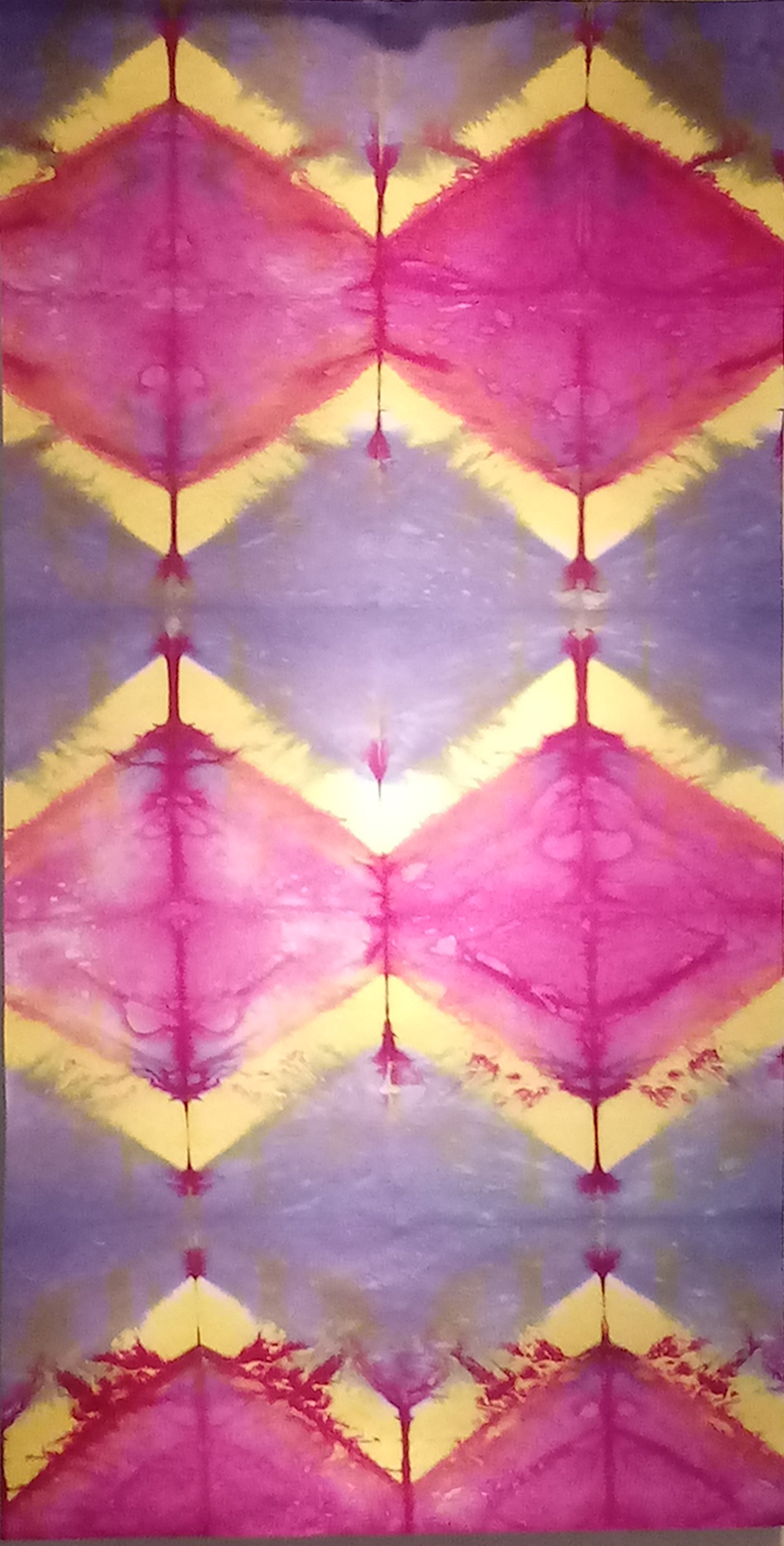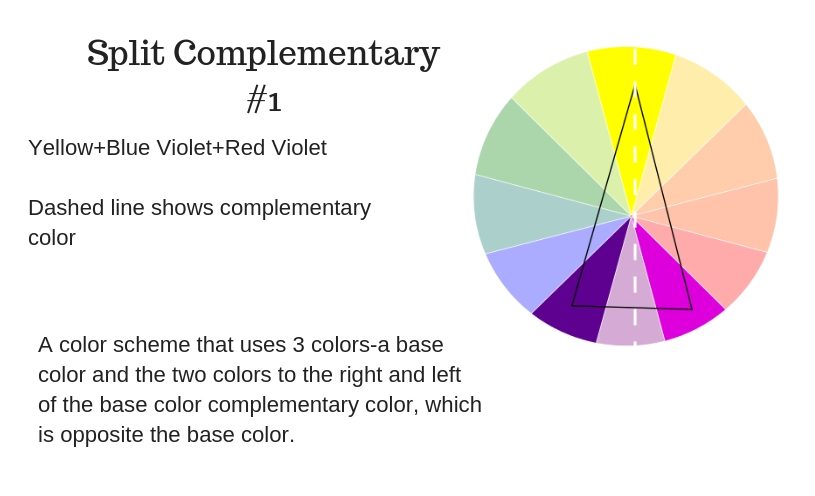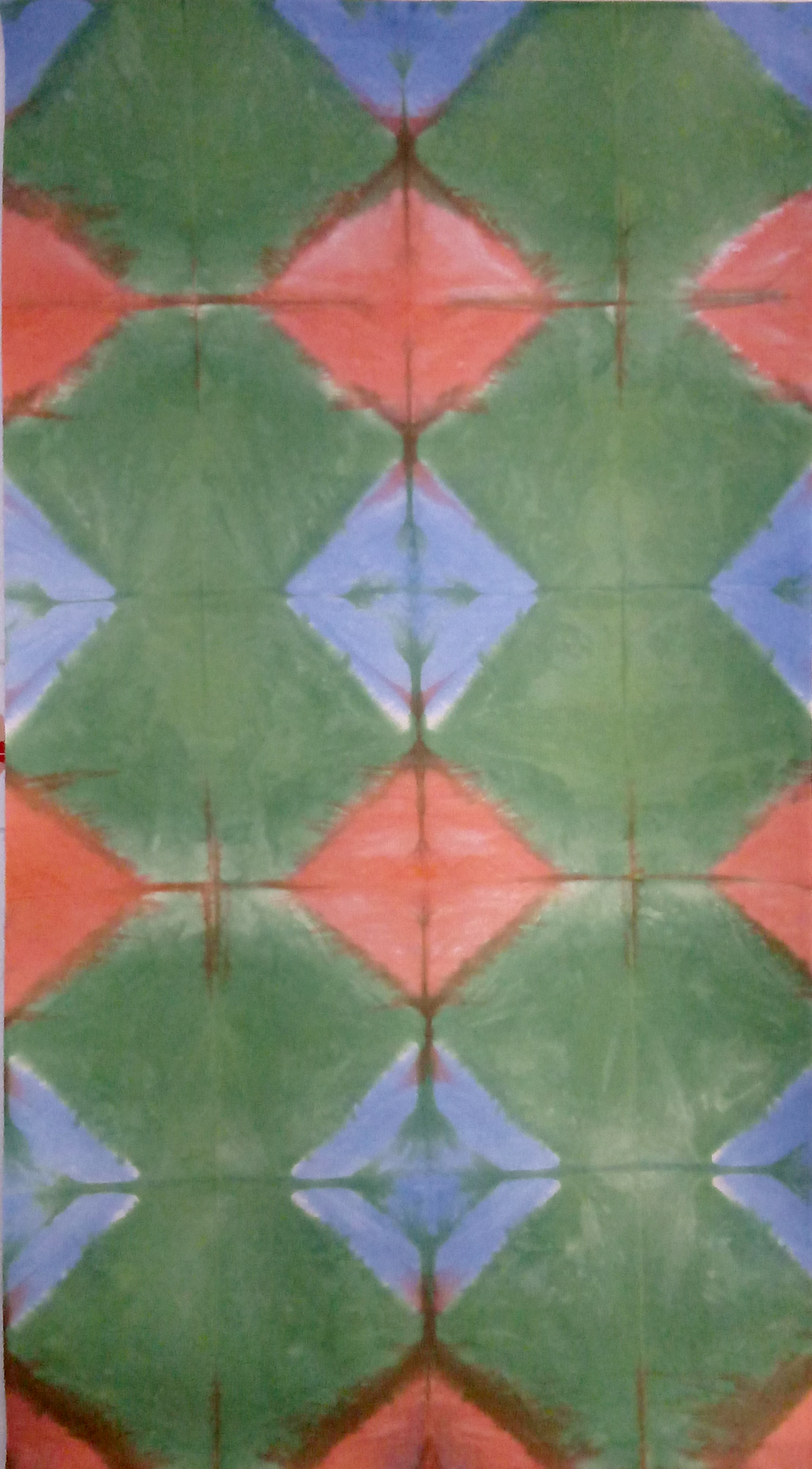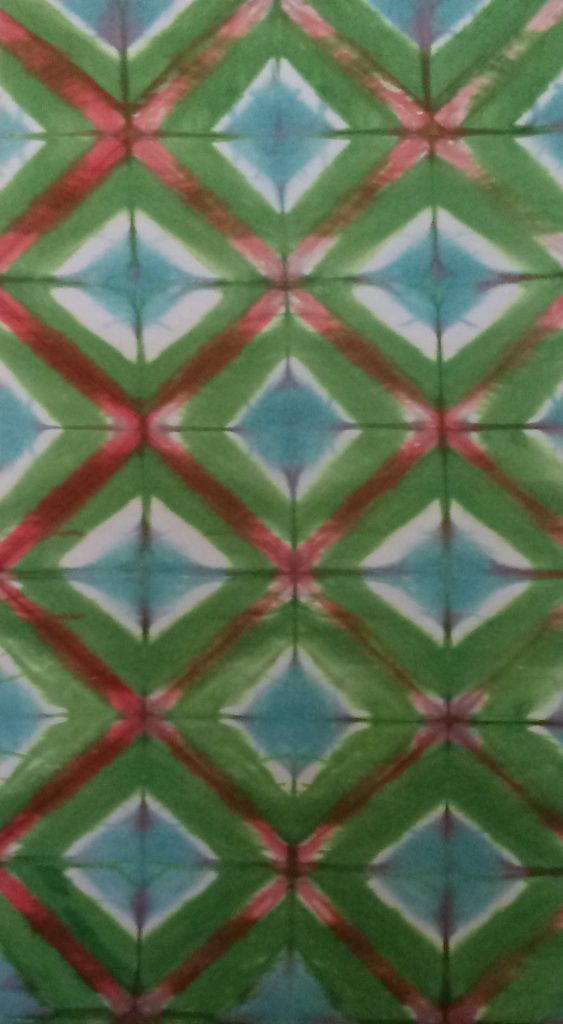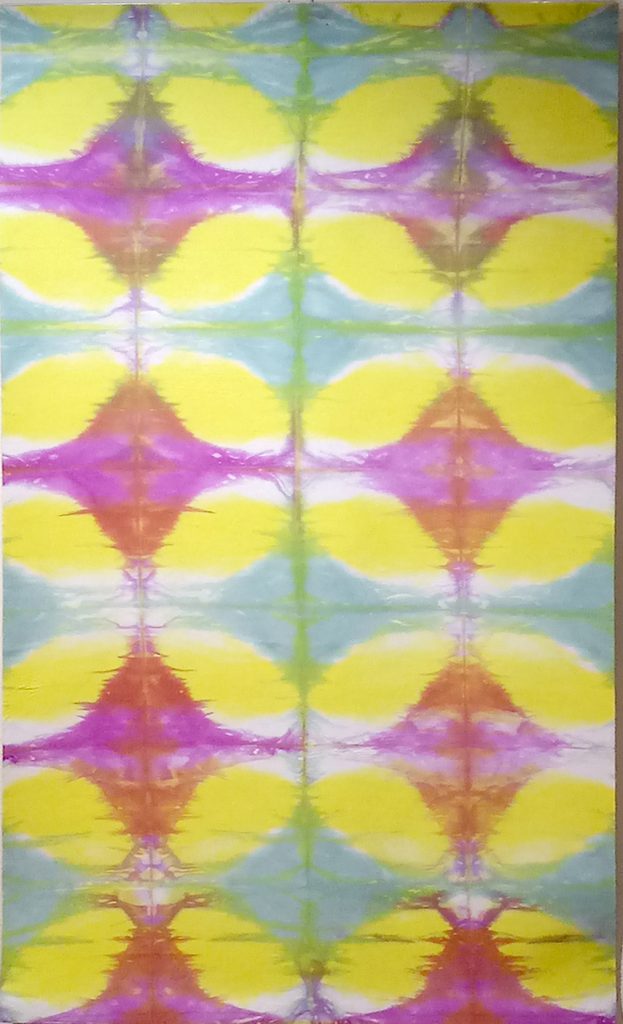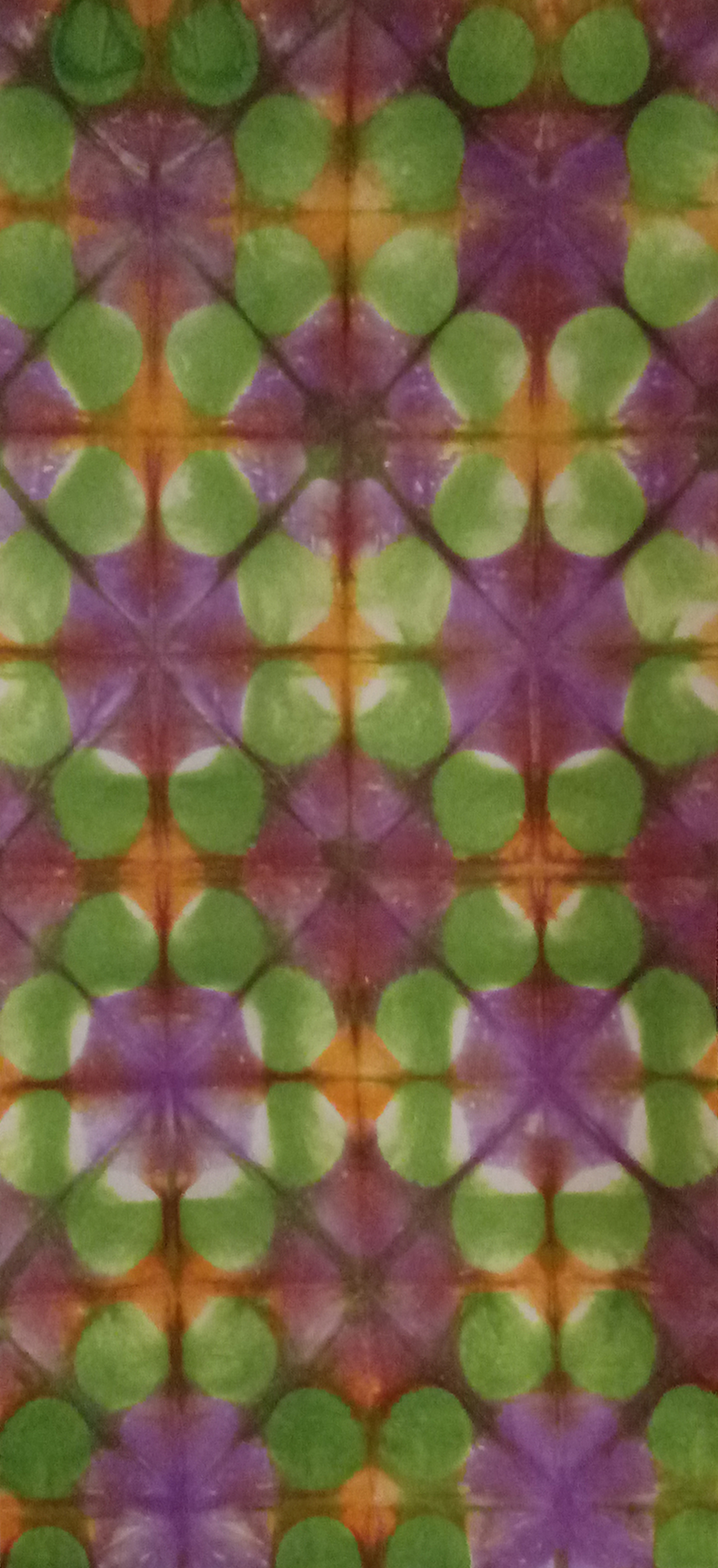 I still didn't manage to get good pictures of every piece, so I will be making another trip to get the rest. 
But of all these, which is your favorite? Let me know in the comments.