I usually don't do an end of year review, but 2018 saw some big achievements for me, so I decided I would do one this year.
Art Cloth Mastery Program
In February 2018 I completed Jane Dunnewold's Art Cloth Mastery Program.  It was 2 years of intense, yet fun work.  During those 2 years I pretty much put everything else aside so that I could concentrate on the program.  At times it felt like I was making progress and not understanding everything; not finding my artistic style, but in the end, it all came together.
Funny thing though, I entered the program with definite ideas on what I wanted to learn and focus on, which was printing.  I did learn a lot more about printing, but what I greatly improved on was color.  Color theory and understanding was something I had avoided; actually I was afraid of it.  It all seemed so daunting and overwheleming, that i just didn't bother.  But during the course, I made huge leaps in understanding and applying color theory.  Because my personal color perferance are neutral colors, I'd never had a desire to delve into color theory much.  I'm pretty proud of my understanding of color and my ability to mix almost any color I want now.
International Quilt Festival
At the end of the Art Cloth Mastery Program we hung a show that was held in conjunction with an annual artist studio tour in San Antonio, TX.  Our show was also submitted and accepted at the International Quilt Festival in Houston, TX, November, 2018 as a special exhibit.  To have my work shown in such a prestigious show was amazing.  And it was even more fun to attend for the first time with my friends Pat Grice and Diane Gardner-Rhoden.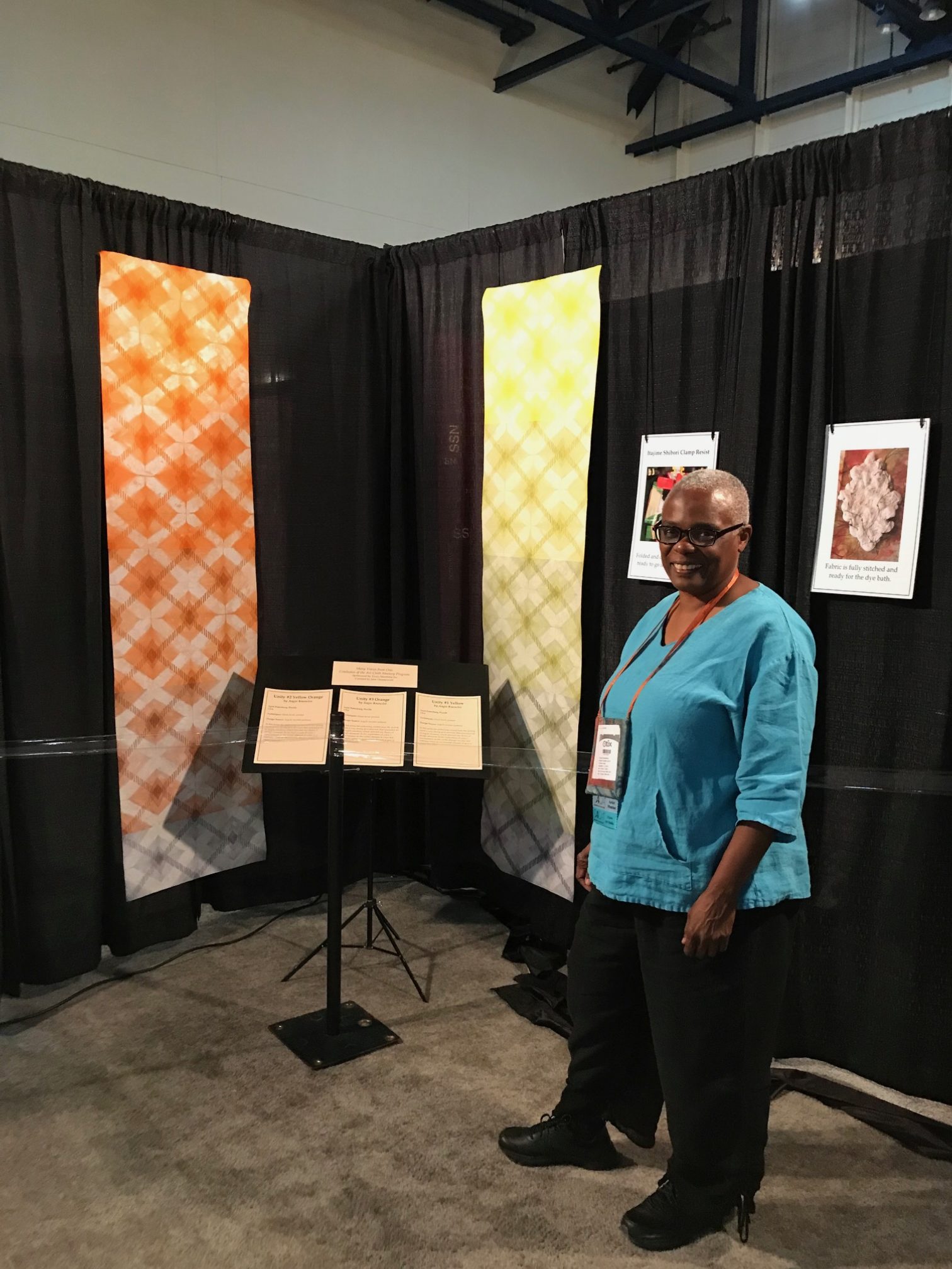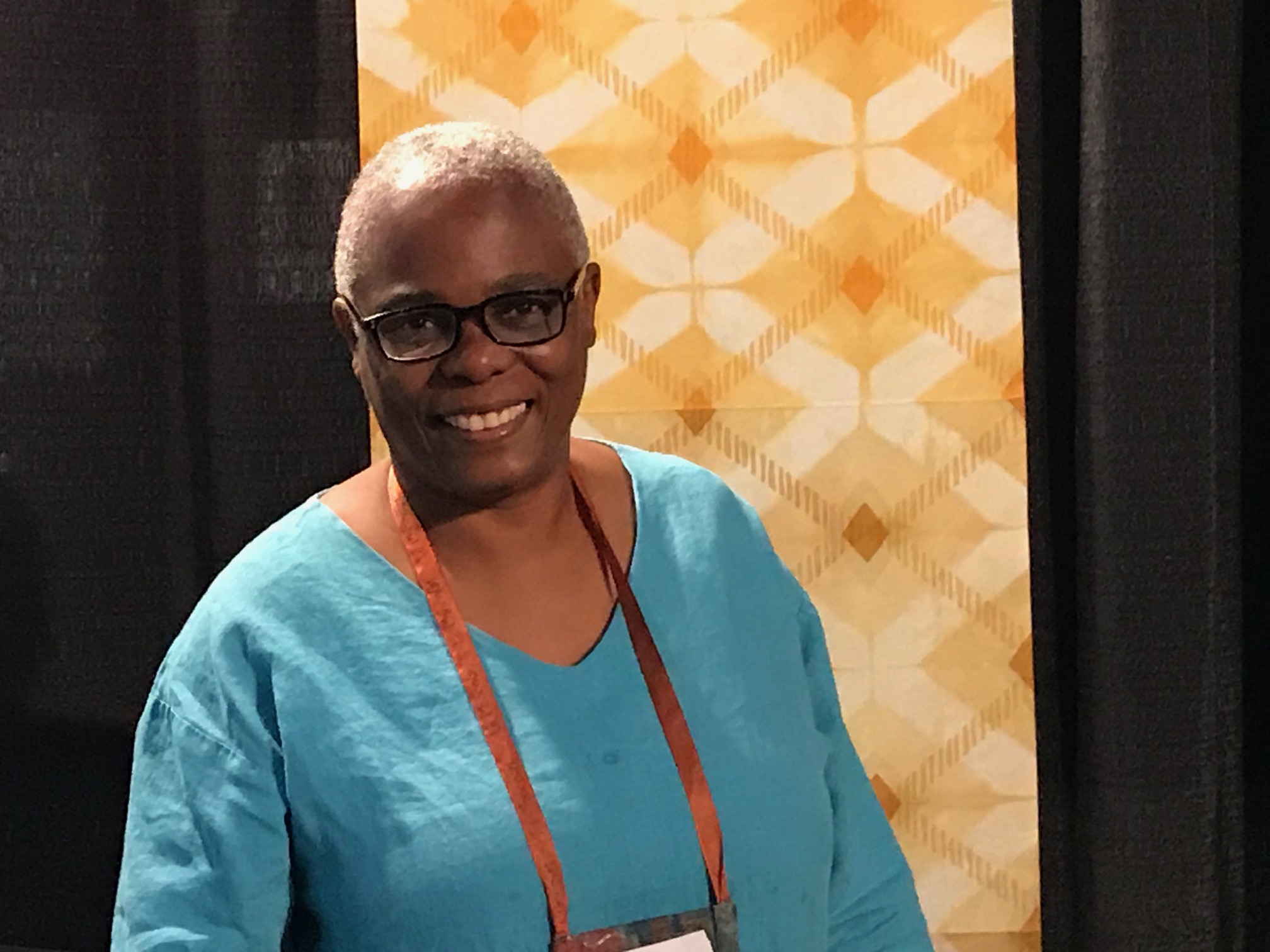 Reflections Solo Exhibit
Another big milestone of 2018 was my solo exhibit held in conjunction with the Tampa Bay Surface Design Wearable Art show 'All Decked Out'.  I exhibited 12 pieces of Itajime Shibori pieces, focusing on split complementary color schemes.  Pulling together these pieces was a challenge and a learning experience.  I totally loved doing it.  Check out this post and this one to see more pieces from my Reflections show.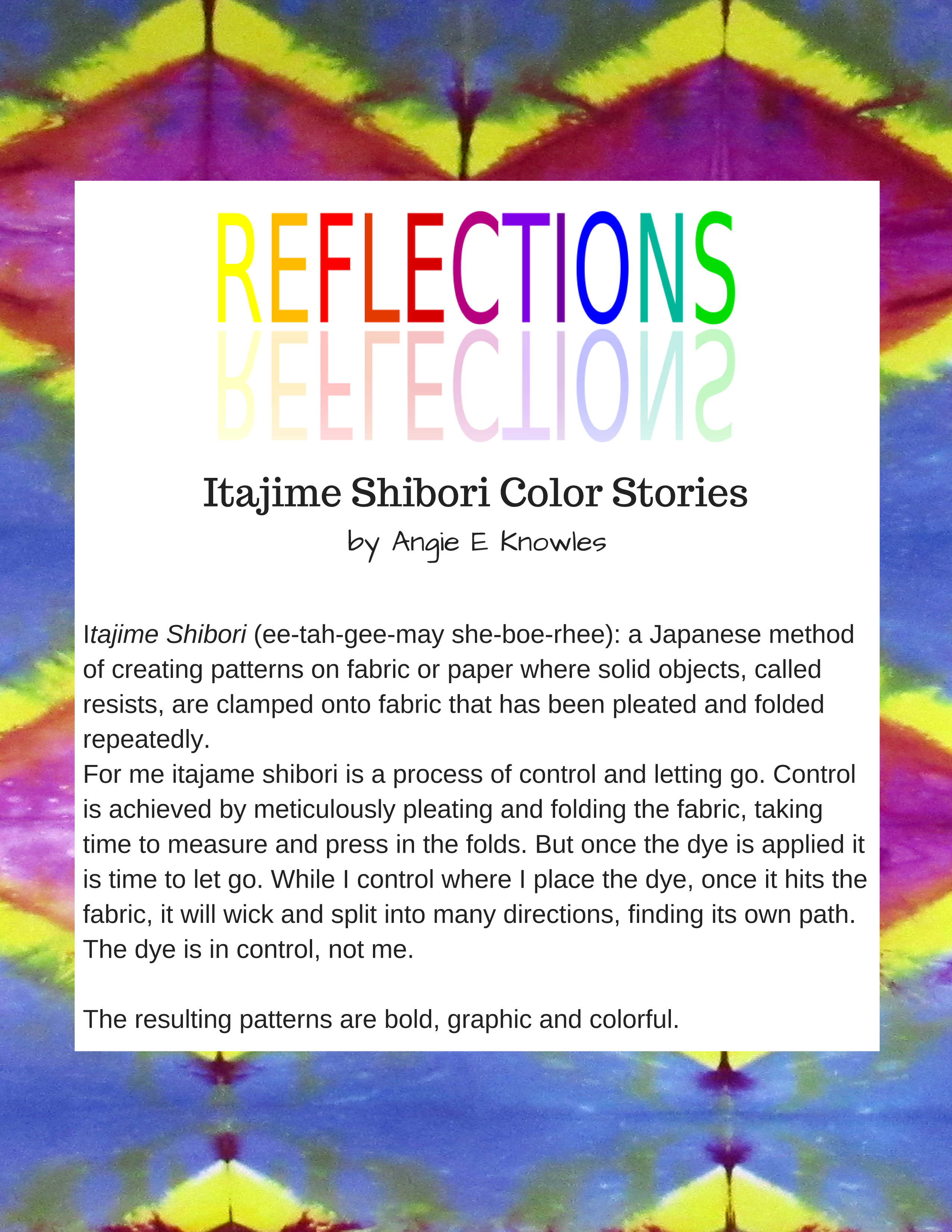 One Last Milestone
There was one more big highlight of 2018, but it deserves a post all to itself.  So do come back in a few days and check it out.
I hope your 2018 was an exciting for you!  What is the one or two things that stand out for you?  Let me know in the comments below.