2019- Year of Learning – Fine Art Classes
2019 was a fantastic year for me; mainly because I got to spend most of my time doing what I love to do, learn something new, this time immersing myself in fine art classes
Starting in January I hit the ground running with two fine art classes at the local college. Little did I know those two classes would lead to something bigger.  This may be bold to say, but they have changed my life.
Here in Florida if you are a state resident 60 or older you can take classes at colleges that receive state funds for free. Well, almost free. If there is a lab fee for the class you pay that and must purchase your own books. But that is free enough for me. Each schools determines how they manage the program; the school I attend, St. Petersburg College  you must wait to the Friday before classes start on Monday to register, and only if there is space available.
The two class I took were Drawing I and Printmaking. My goal in taking classes is to learn something I can use in my textile art.
PRINTMAKING
In this class we did 5 projects focusing on these techniques:
mono printing

wood block carving

etching

screen printing

final project using one or several of these techniques
I took this class just for fun and because there was still space available. While the class was fun, at this point I don't feel there was anything I learned that I could use in my textile art.
I'd already tried mono printing and wasn't that crazy about it. Discovered I did not like wood carving or etching. Mainly because you have to thing about you design reversed, which I was not good at doing.
With screen printing I did learn how to color separate a design and how to register it so that when printed it all goes back together as planned. This is not normally how I print, but maybe one day these skills may come in handy.
The main thing I didn't like about the printmaking class was working with oil based inks. The smell of the inks and solvents didn't sit to well with me. Luckily I didn't get to sick, but would get a headache almost every class session.
While at the moment I don't see how I will use what I learned in my textile work, I am always open to the idea that there is something lurking in my subconscious that will will pop out just when I need it.
Here is my favorite project from the class.
DRAWING I
Now this is the class I really wanted to take. I've always wanted to learn to draw and have failed miserably at it before. This time I hit the jackpot. I signed for the the session that fit my schedule and lucked out with the best professor of all time.  The professor if a classically trained fine art professional.  In addition to teaching he is a working artist, exhibiting and selling his art.
While the class was fun (guess you could say that) it was very stressful. Let's just say my drawing skills were non-existent. I struggled with even the most basic concepts. Some days it was more than I could handle and I would leave class, go to the ladies room and have a good cry. There was no way I was going to cry in class with all those young kids. Lucky for me I don't wear make-up so after I dried my tears, there was no evidence of me crying. Then I'd head back to class and continue struggling.
Even though the class was stressful, quitting never crossed my mind. I knew this was finally my time to learn to draw. My professor was absolutely the best—patient, knowledgeable, able to explain things simply and his teaching style was perfect for me.
I was a very slow worker and there were several projects I didn't finish. Even though I'm somewhat embarrassed by these, here are a few of my drawings from the class.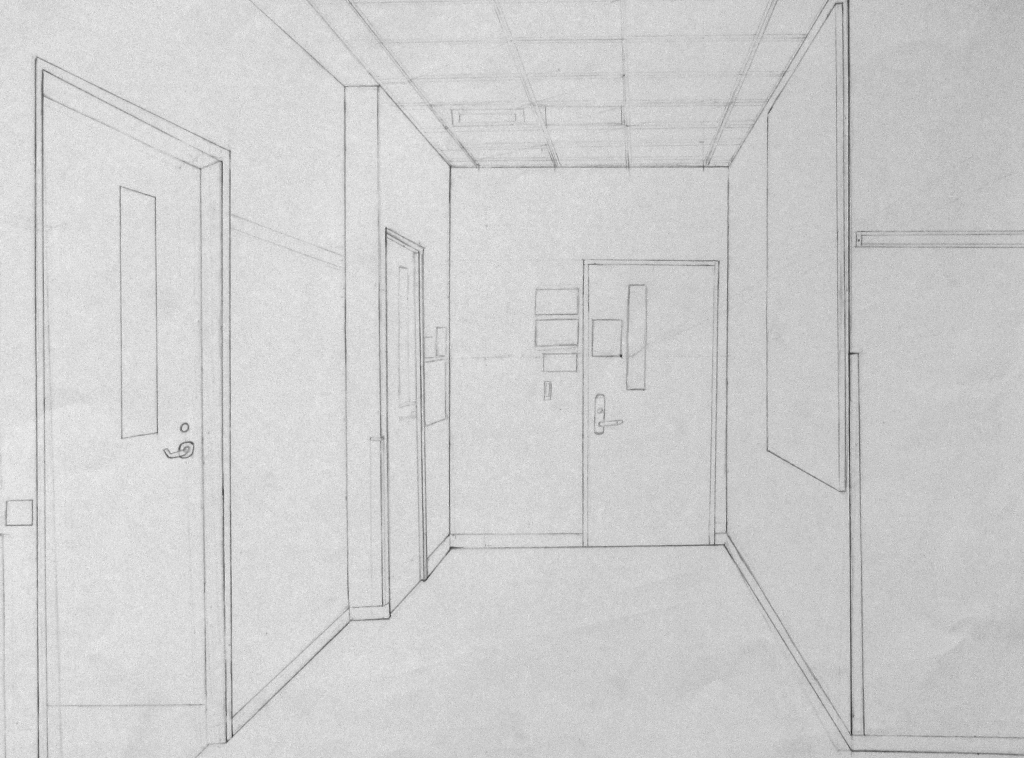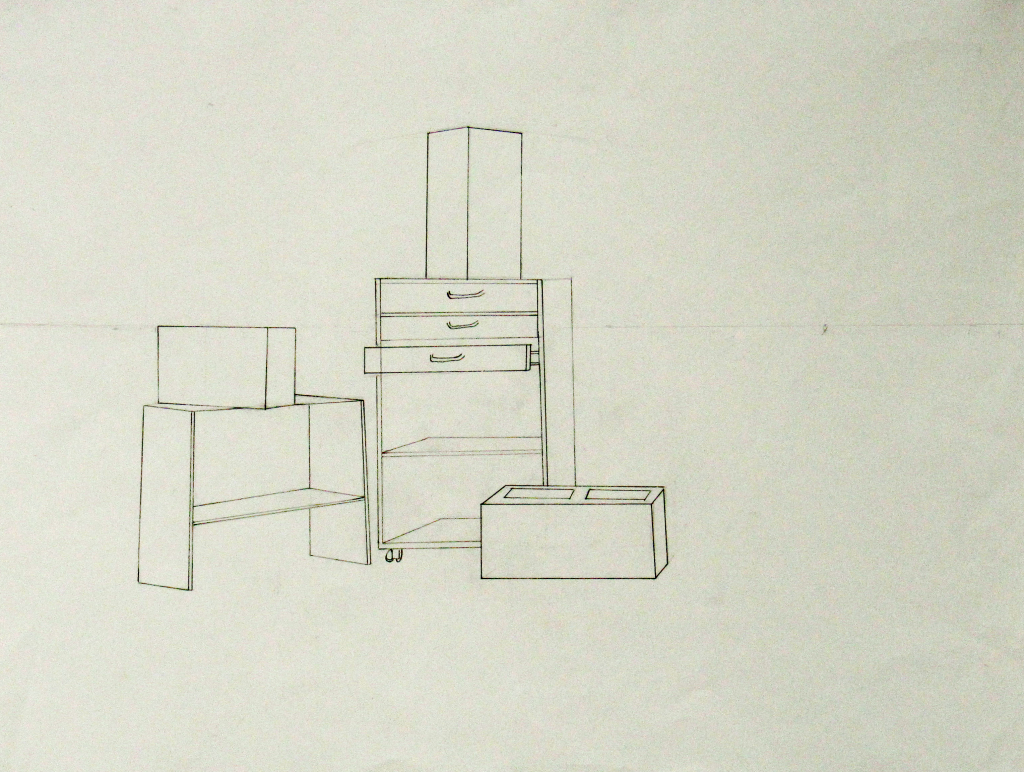 2-D DESIGN
I took this class during the summer session which was only 8 weeks instead of 16 weeks, so very fast paced. This class went in depth on basic principles of designs and elements of design:
Principles of Design
Contrast

Balance

Emphasis

Movement

Rhythm

Unity

Variety

Proportion
Elements of Design
Line

Shape

Space

Value

Form

Texture

Color
While I'd had some experience with these, mostly on a self taught basis, it was good to gain a deeper understanding of them. This was not a stressful class, I found it to be quite fun, even at the accelerated pace.
Here are two of my favorite pieces from this class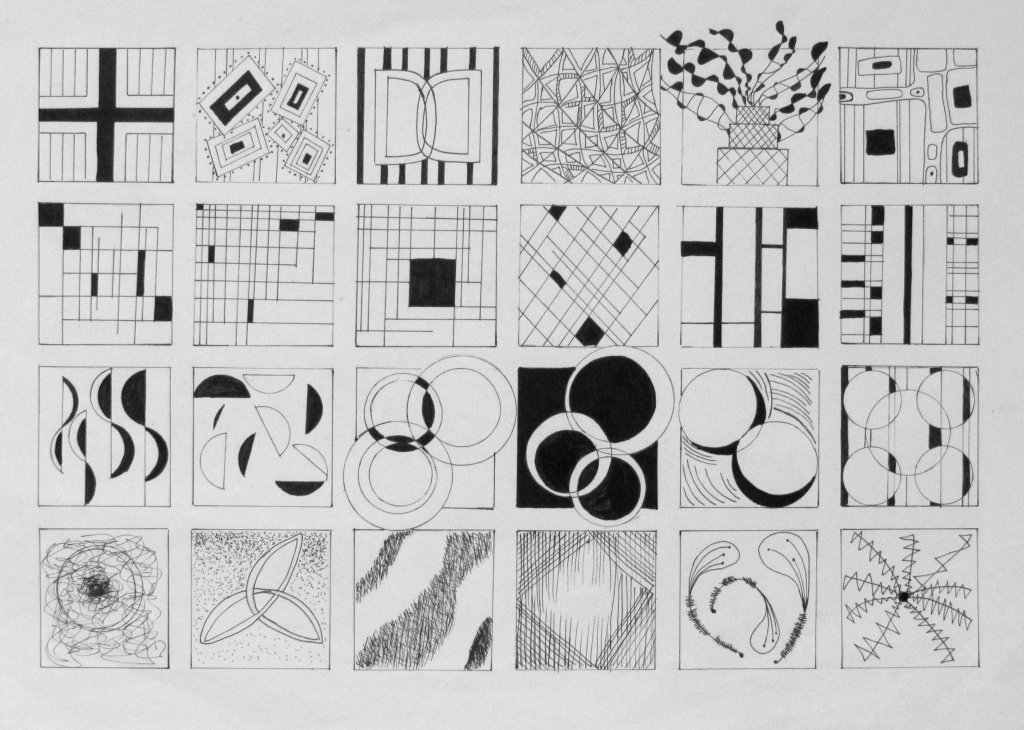 Taking fine art classes is something I've always wanted to do, and I am so glad I did.  I took about a month break before the fall session, then I jumped right back in.