2021 Moving – Forward Step by Step
A new year – a new focus – Moving Forward – Step by Step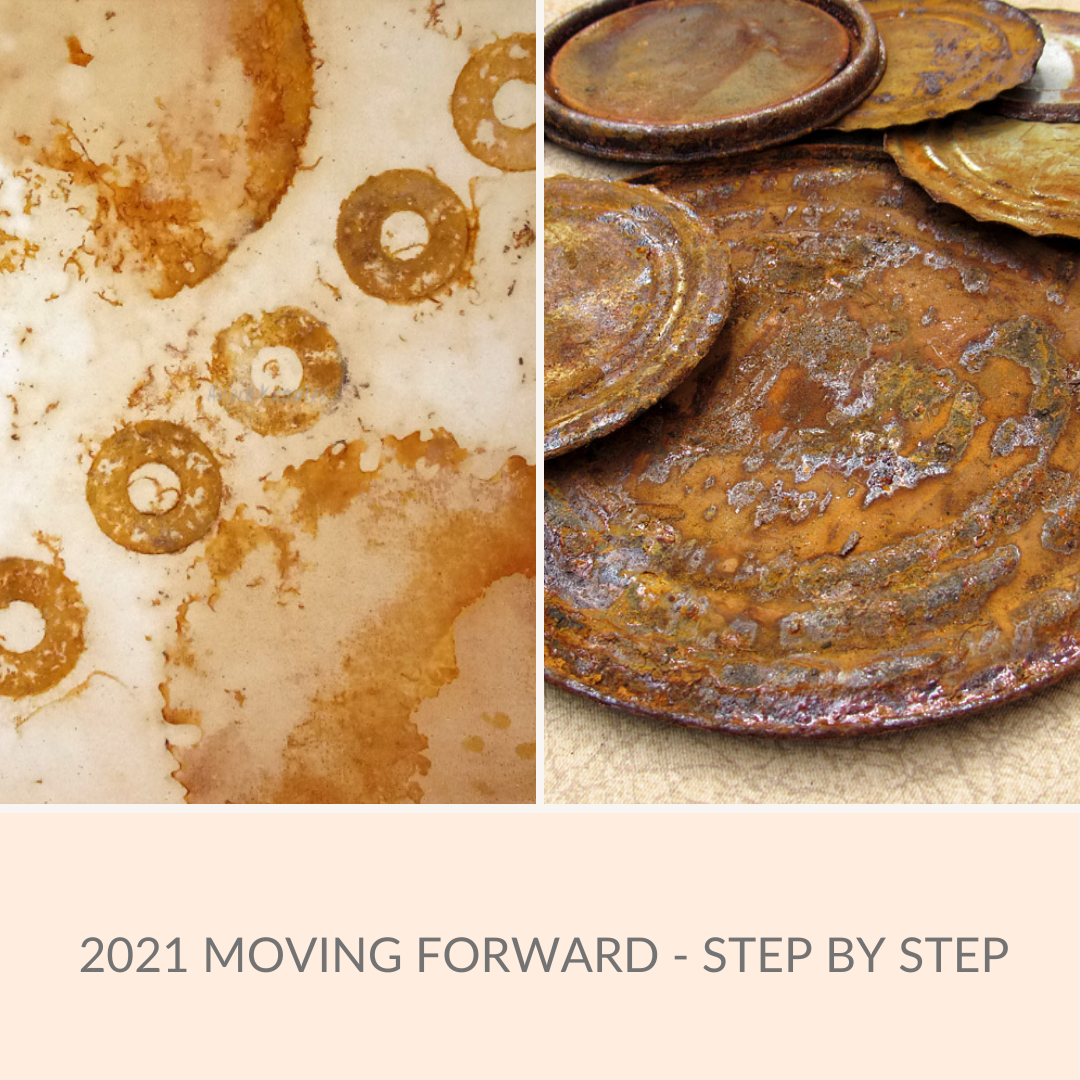 So glad 2021 is hear. Hubby and I had a quiet start to the new year as we always do, celebrating 35 years together.
The craziness of 2020 threw me off track a lot on my goals for the year, so the start of this year has been a great time to refocus.
2021 Phrase of the Year
My mantra for 2021 is Moving Forward – Step by Step. As usual I have lots of goals for this year and as usual I know that I won't achieve all of them. But that never bothers me, I'd rather over plan than under plan. Sometimes you can surprise yourself.
The one thing I intend to do this year is show up everyday and do a little something to move myself forward on my goals. Little steps building upon themselves becomes big steps; just like learning to walk.
So with that, it is time to start refining my rough plans, working out the details and get busy:
Moving Forward – Step by Step
Have you set any goals for 2021? Have you set up a plan to achieve those goals? Can you share some below?
That's it for now my art friends. See you next time.
Angie