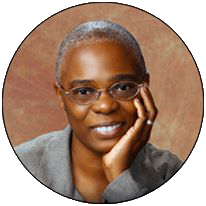 Angie Knowles works in mixed media, primarily surface design on cotton and silk. Her interest in textiles began at the age of nine, when she took her first sewing class. Since then she has explored many different aspects of fiber arts, from clothing construction and hand embroidery, to machine knitting and surface design techniques.
Knowles first encountered surface design in 2008 when she joined the Tampa Bay Surface Design Guild and has since studied under many leading artists including: Kerr Grabowski, Gasali Adeyemo and completed Jane Dunnewold's Art Cloth Mastery Program in February 2018.
Knowles work has been included in several Tampa Bay Surface Design Guild shows. Knowles is a past president of the Tampa Bay Surface Design Guild.