Angie Knowles, Mixed Media Textile Artist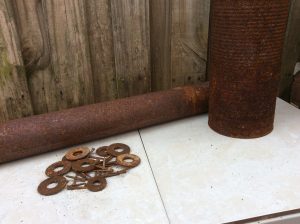 I am a mixed media textile artist focusing on indigo and rust and exploring color theory.
My art is driven by and is a product of my continually needing to explore concepts and techniques. I seek to bridge the technical and creative aspects of creating. To blur the lines so that where one ends, the other begins.