I am a mixed media textile artist and my art comes from my desire to learn new things, to figure out solutions, to explore new ideas and reflects my interest in opposing forces; how opposites complement and complete each other.
I work primarily in 3 styles--abstract acrylics on paper and fabric; Itajimi Shibori with dyes, rust and indigo of fabric and rust collage using recycled papers.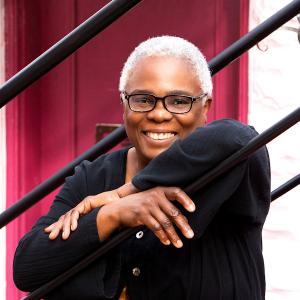 About Angie
Angie Knowles works in mixed media, primarily surface design on cotton and silk. Her interest in textiles began at the age of nine, when she took her first sewing class. Since then she has explored many different aspects of fiber arts, from clothing construction and hand embroidery, to machine knitting and surface design techniques.
Knowles first encountered surface design in 2008 when she joined the Tampa Bay Surface Design Guild and has since studied under many leading artists including: Kerr Grabowski, Gasali Adeyemo and completed Jane Dunnewold's Art Cloth Mastery Program in February 2018.
Knowles work has been included in several Tampa Bay Surface Design Guild shows. Knowles is a past president of the Tampa Bay Surface Design Guild.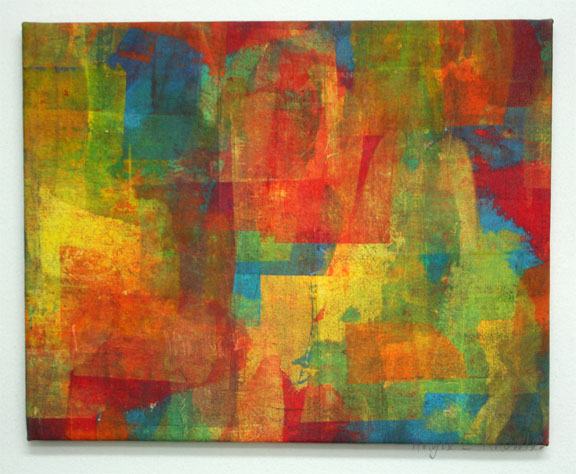 Artist Statement
Polar opposites - the push and pull of opposing forces; day-vs-night; good-vs-evil; natural-vs-man made. This is part of what influences my art. Additional inspiration comes from nature, and the feelings and visual imagery I experience when listening to music. My art finds that delicate balance between these forces, where one does not dominate, but they coexist harmoniously. The choice of colors; soft and subdued, paired with strong and colorful, adds to this push-pull dynamic, which is further enhanced with the printed motifs.
Starting with the dyeing processes; some that create strong graphic patterning with others that create soft organic patterning, using both natural and synthetic dyes. The patterning created from dyeing, the way the colors and the printed motifs interact guide and inform my next steps. Different combinations evoke different feelings and emotions and minute changes in either of these elements can ignite a whole new wave of emotions.
Cotton and silk fabrics are my primary mediums along with synthetic dyes, paints, indigo, and rust. I employ the techniques of shibori dyeing, resist printing and dyeing, screen printing, beading, hand and machine stitching.