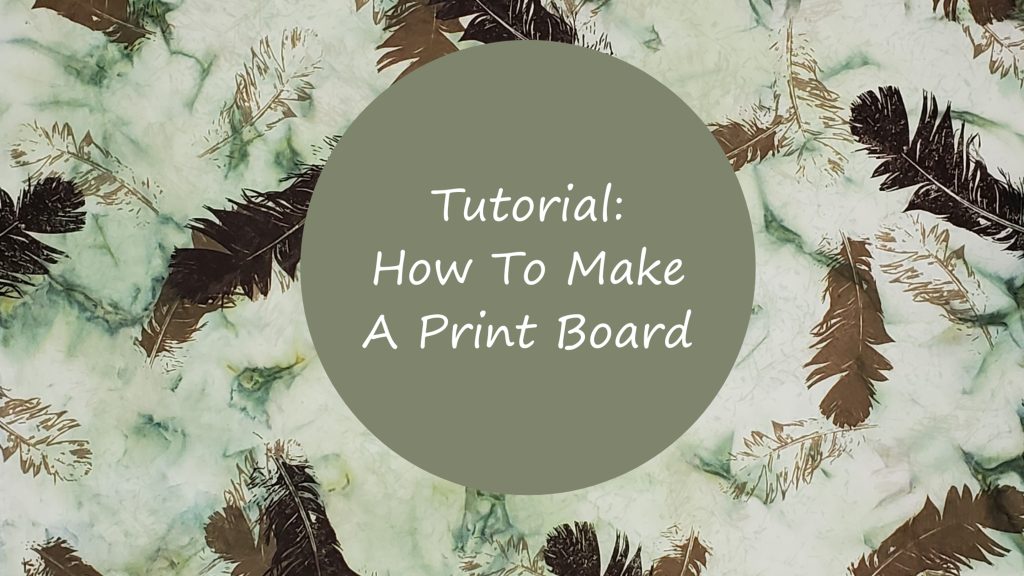 Printmaking processes on fabric, whether it is screen printing, block printing, stenciling or other process is a fun and creative way to create your own fabrics.
To be successful at it, it helps to have good tools of the trade. These tools are not always expensive, some of them you can make yourself.
In my opinion on of the most important tools when printing on fabric is a padded print board. Printing on fabric differs from printing on paper in that paper readily accepts the print media where as with fabric you need to work a little to get the paint or other media into the fibers. The print board helps with this by providing a soft surface that has some give, allowing you to force the paint into the fibers.
On my YouTube channel I have a short video tutorial that takes you step by step through making one. I prefer to use Homasote, a compressed paper product used in the building trade. But, Homasote can sometimes be a challenge to find, so here is an Amazon affiliate link for a 2'X2′ board you can purchase.
NOTE: As an Amazon Associate, I earn from qualifying purchases. When you click on links in the description and make a purchase, this can result in me earning a commission. The product will not cost you an more than it normally would.
But my video also gives you two other options besides Homasote. Check out the video below or on YouTube.