Recently I had a project where I needed 15 small painted interfacing silk screens. There was no way I was going to cut them by hand, so I pulled out my big cutting machine, the Silver Bullet. The Silver Bullet made short work of this and in less than 1 hour from start of cutting to finish, I had 21 screens made.
Check out my previous blog post and YouTube video on how to paint interfacing to use for silk screens.
Of course I used my favorite design software, Inkscape to create the design. I then took the design into the Sure Cuts A Lot (SCAL) software that the Silver Bullet uses. It's nice that SCAL could read the svg file and cut without having to make modifications.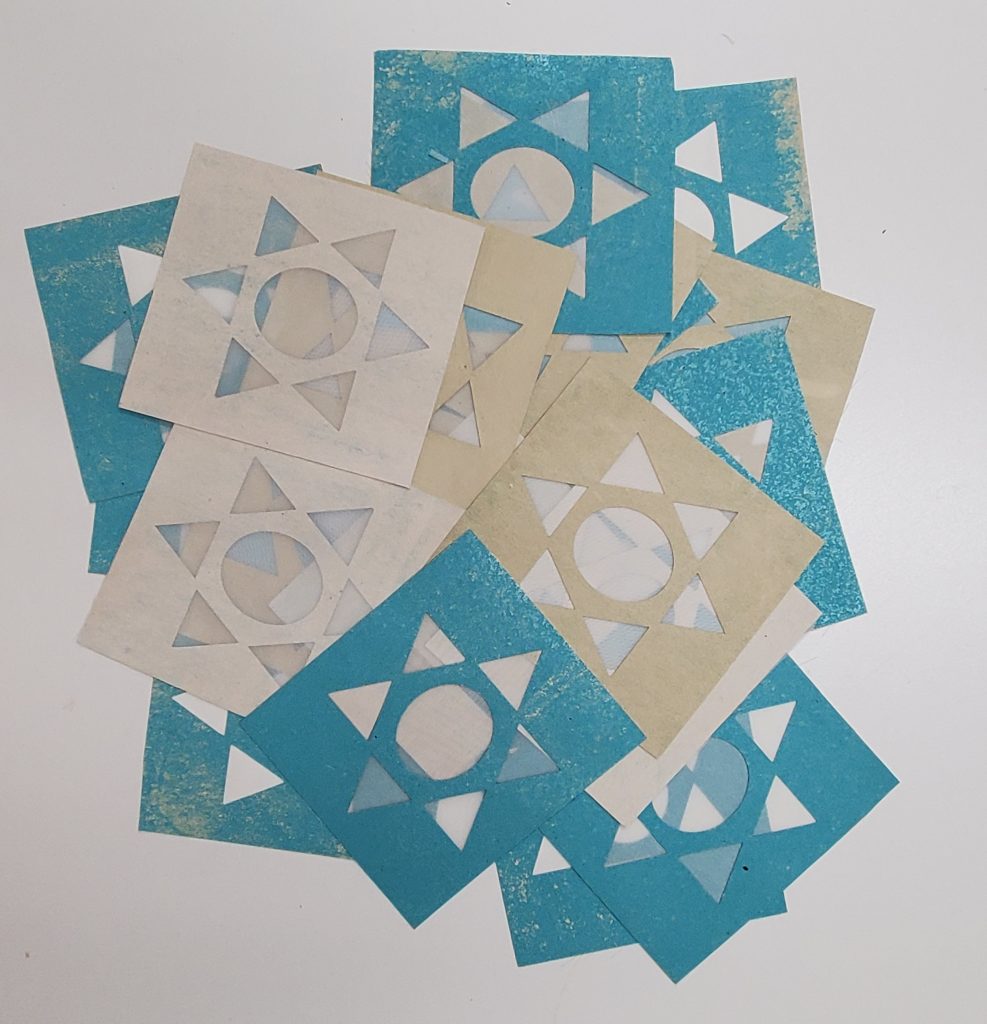 I will have a short video of the cutting process on my YouTube channel soon, so be on the look out for that.
If you are interested in learning how to create designs for your cutting machines using Inkscape, check out my online course Design 2 Cut course. You can take the full Masterclass or just take individual lessons on the areas you need the most help.
Either way, this course will help you move past the overwhelm and get the most out of your cutting machines. Check it out!