Yes! my channel finally has over 500 subscribers. It's been a slow crawl getting there and I'm trying to be more consistent about posting videos, so hopefully the trend will continue.
To celebrate, I will be having a giveaway on the channel, which I will announce in a video later this week. You will need to be a subscriber to the channel to be eligible, so if you aren't already, be sure to hop on over to the channel and SUBSCRIBE!
In the meantime, here is the latest piece of fabric I've made. It is one of the samples I am creating for my upcoming online class on Dyeing Fabric With Rust. More on that soon.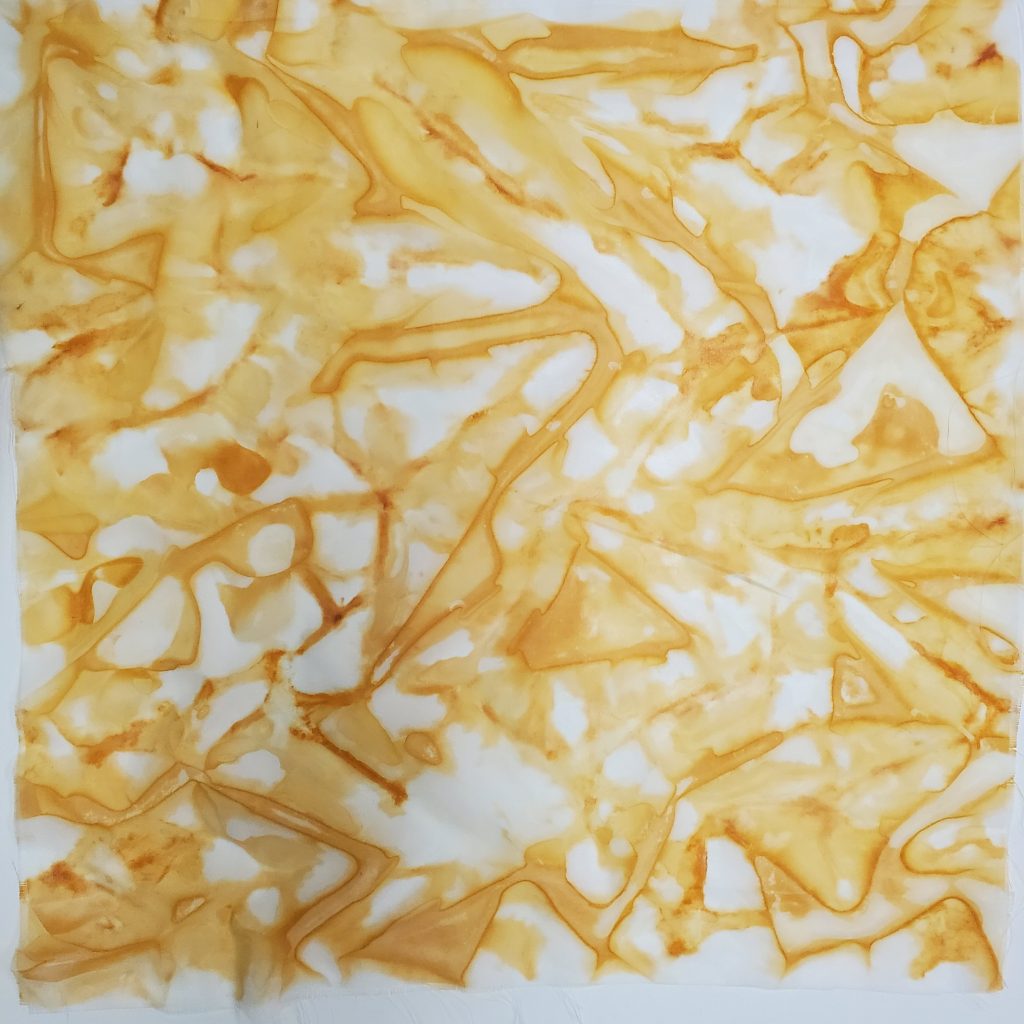 That's it for today, see you next time, but until then, have a beautiful day.